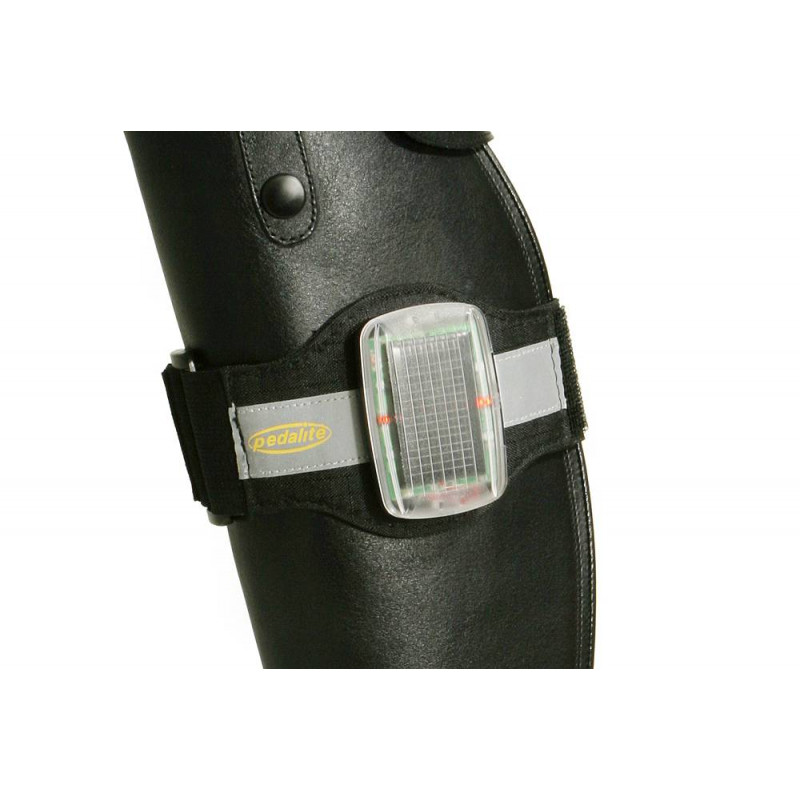  
Anklelite LED safety light
The new solar powered eco-friendly LED light that can be worn on the ankle or arm ensures good visibility for cyclists, riders and joggers/walkers. The LED light can be set in either flashing or constant mode. It also features a sewn on broad reflective stripe so as to be even more noticeable in adverse visibility or weather conditions.
Real time:
1
Visitor right now
The safety light´s storage capacity will give power in flashing mode for more than 6 hours. The light can be charged using both natural and artificial lighting. The LED light is impact resistant and splash proof and is extremely light (only 85g).
No customer reviews for the moment.