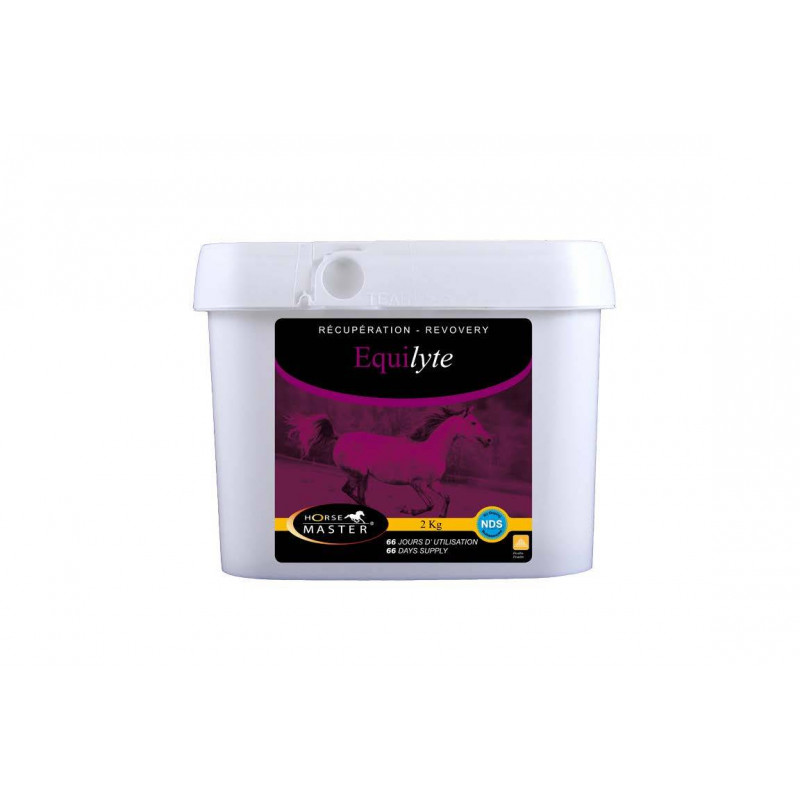  
HORSE MASTER EQUILYTE
High quality electrolyte supplement. Size: 2 kg, 10 kg, 20 kg
Real time:
1
Visitor right now
Use
EQUILYTE Supplies the electrolytes active horses may lose in training or competition. EQUILYTE is a dietetic supplement used for electrolyte compensation in cases of heavy sweating. The formula of EQUILYTE is studied to provide electrolytes, carbohydrates, antioxydants, glycine (to optimize the absorption of the electrolytes) and glucose.
Feeding guide:
30 to 60 g per day
2 Kg bucket : sufficient for 66 days at 30 g per day
No customer reviews for the moment.
Customers who bought this product also bought:
Effective for 8 hours. Does not contain essential oils....